Restaurant La Trini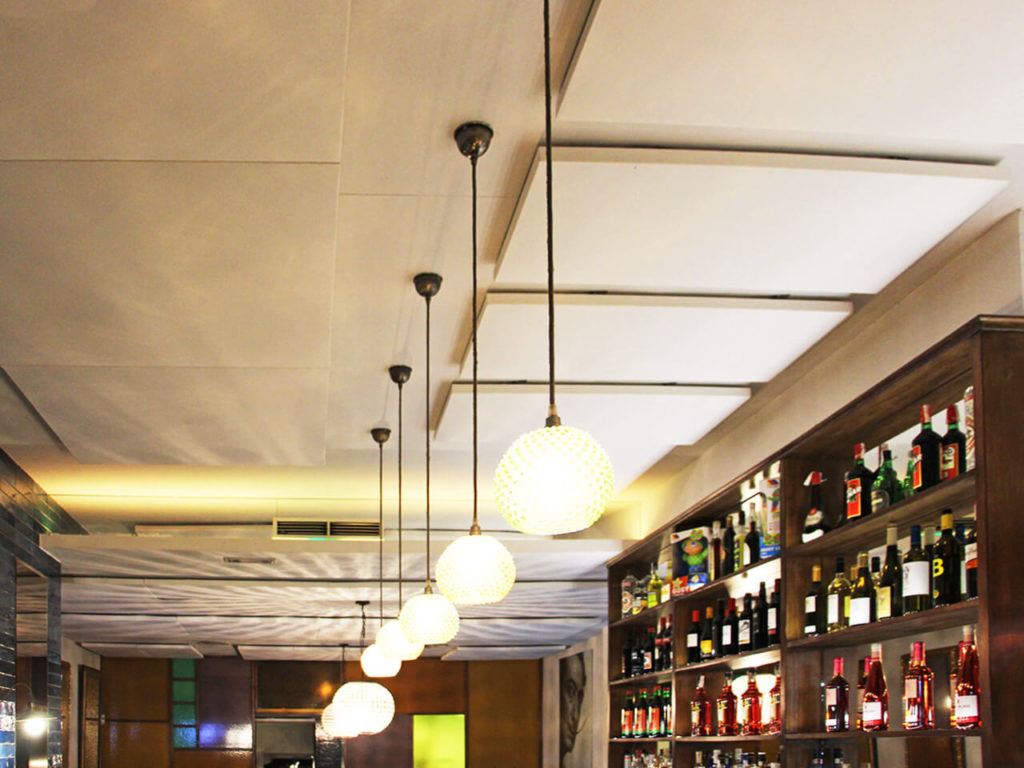 Ceiling sound insulation and acoustic correction of restaurants
This famous restaurant located in the heart of the Gràcia district in Barcelona had a strong acoustic problem: in moments of greater turnout, the excessive reverberation of the environment forced people to raise their tone of voice to be able to communicate with each other, exceeding the maximum threshold noise emissions allowed and thus disturbing the tenants of the house on the upper floor.
To solve both the problem of reverberation and acoustic comfort, as well as that of isolation with the neighbors, a ceiling acoustic insulation was created that affected the entire room, both in the bar area and in the dining room.
The ceiling sound insulation involved positioning GoodVibes acoustic panels adhering to the ceiling. The choice of the fireproof fabric covering in the same color as the application surface not only kept the modernist decorative style of the room intact, but at the same time made the final result non-invasive, so much so that the panels took on the appearance of a second skin.
GoodVibes acoustic panels act directly on the reduction of reverberation and thanks to the wide choice of fabrics and colors (over 200) they can have a decisive or barely perceptible aesthetic impact. Furthermore, they consist of a hidden perimeter frame that gives them strength and linearity making them suitable for any type of architectural space.
Year: 2015
Location: Barcelona, Spain
Product: GoodVibes
Brand: Acoustic Lab