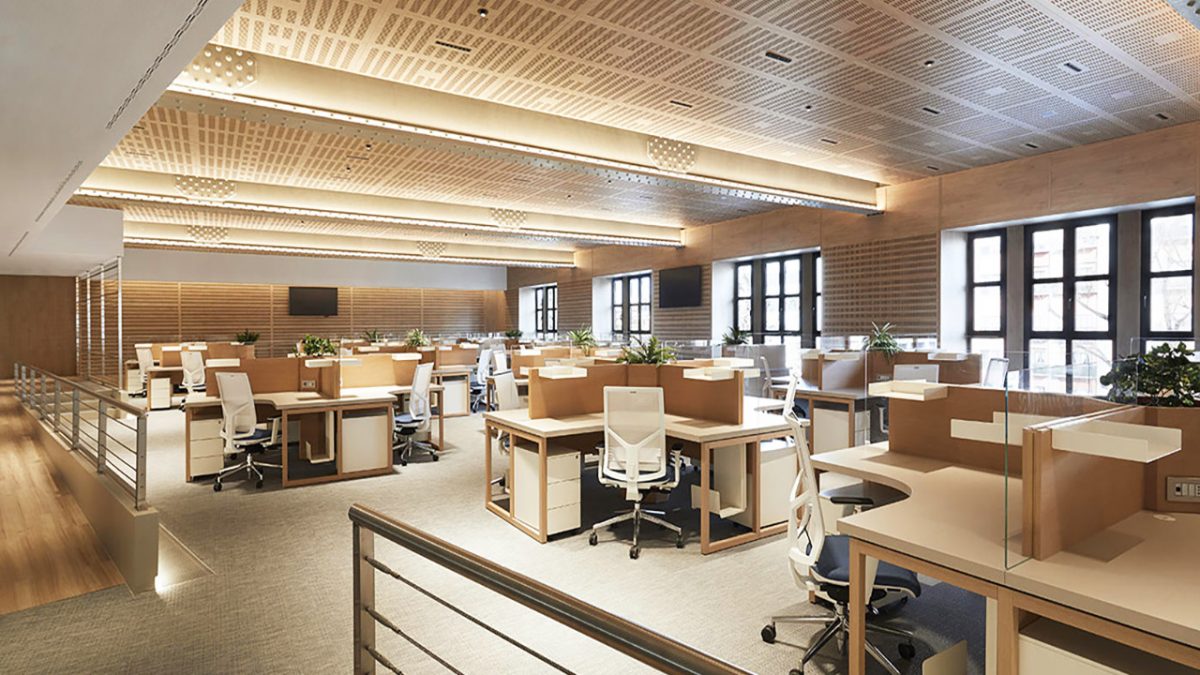 Workspaces
Acoustic solutions and acoustic comfort in offices and workspaces
A well-designed and properly furnished workspace, which takes into account the different aspects of acoustic comfort in offices and the professional environment, significantly improves our quality of daily life and our well-being at work and therefore considerably increases productivity and the quality of the work carried out.
This is easily understandable if we consider that each of us spends a large part of the day in the workplace, where the possibility of creating our own autonomous "professional bubble", guaranteeing a sufficient level of "work privacy" and the absence of noise pollution becomes of fundamental importance.
These considerations are all the more relevant when it comes to open-plan workspaces or coworking spaces, where many people share a single workplace. While it is true that these new ways of working life, which are increasingly used today, are becoming more and more convivial, the fact remains that they often have significant flaws /gaps in terms of environmental noise, to the detriment of acoustic comfort in shared offices.
For all workspaces such as open spaces, meeting rooms, coworking spaces, call centers but also for traditional offices, Acoustic Lab has developed a specific range of products and acoustic solutions intended for acoustic correction, which act directly on the reduction of reverberation time and allow to neutralize the amplification of noise in the environment, automatically improving acoustic comfort in offices and consequently our ability to concentrate and our productivity.
Contact us for more information or to receive a personalized quote via the contact form, we will be happy to guide you and answer all your questions.