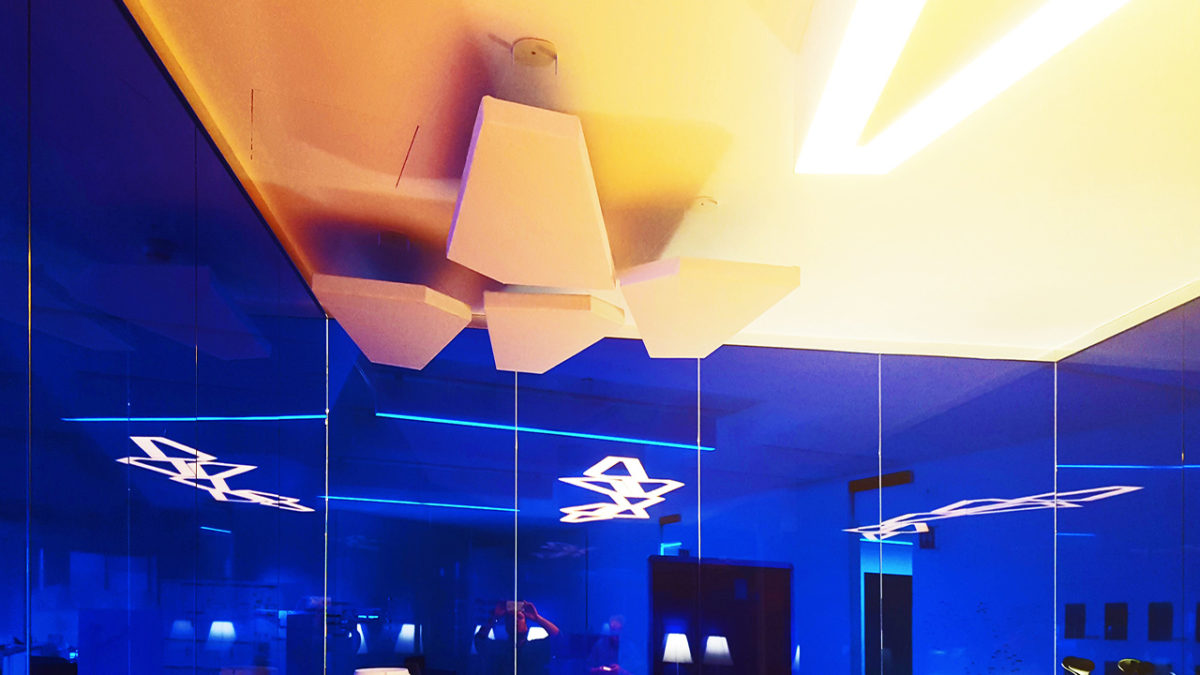 Tailor Made
Tailored acoustic solutions and customized acoustic panels 
Our main feature of development and production laboratory of acoustic products takes on its full dimension through the collaboration with designers and creators, with whom we develop new products and tailor-made acoustic solutions, whose production takes place within an industrial context, both for the range of customized acoustic panels in fabric and for sound-absorbing wood panels.
One of the main strengths of Acoustic Lab is in fact its tailor-made acoustic solutions service, which offers the customer the possibility of creating customized panels according to their needs. It thus becomes possible to create new variants of existing products, or to develop completely new products based on the customer's specific design or tailor-made, according to company needs or the specificities of an architectural project.
Acoustic Lab offers all its know-how as a developer of industrial acoustic products and customized acoustic panels, based on a deep knowledge of production technologies and supported by a fast and efficient production service.
We offer acoustic panels of special shapes and sizes, but also the development of elements such as sound-absorbing separators to be inserted in desks or the creation of personalized patterns and models to obtain decorative wooden panels.
Contact us to study together the feasibility of your tailor-made project in order to meet your needs, through the contact form.