From acoustic treatment to acoustic comfort : Feel the comfort!
Noise has always been part of our life so much that the absolute silence can make us feel uncomfortable.
Since ancient times, already Greek architects used to design space and architecture considering fundamental the acoustic treatment; in modern times. The acoustics into environments has becoming more important in our daily lives, at work, at home and in public spaces.
But there are still many places where the acoustic treatment is not taken into consideration, such as offices, schools, restaurants, canteens, healthcare facilities etc.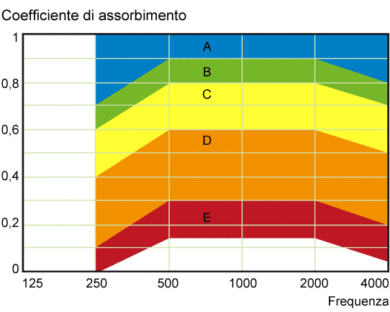 Fortunately, great advances are being made in the acoustics field thanks to the European legislation that encourage architects and engineers to consider different environmental aspects into the design process, such as acoustic comfort. A good example is the High Environmental Quality (HEQ), a French certification that promotes sustainability in building construction, that provides 14 targets defining the environmental quality level: one of these element is the acoustic comfort.
Even if the acoustic aspects aren't new in the architecture field, from a legislative point of view, there aren't specific building codes yet that bind the new construction or renewal, but only some guide lines: the result is that we are still trying solving problems of many existing buildings, but also of new buildings that are still designed and built without any attention on the acoustic aspects.
These lacks highlight that it is fundamental to design and build environments considering all the quality aspects, including acoustic factors, and that Acoustics has to be included into the design process.
To quantify the existing acoustic problems into an environment, or the possible acoustic conditions in a new building, it is possible to estimate, by a theoretical simulation, the reverberation time.
For complex situations could be useful to take acoustic measures with technical instruments, such as phono-meter, to obtain detailed parameters, but usually the theoretical simulation is enough to get accurate estimates.